International Sculptor Comes To Bradford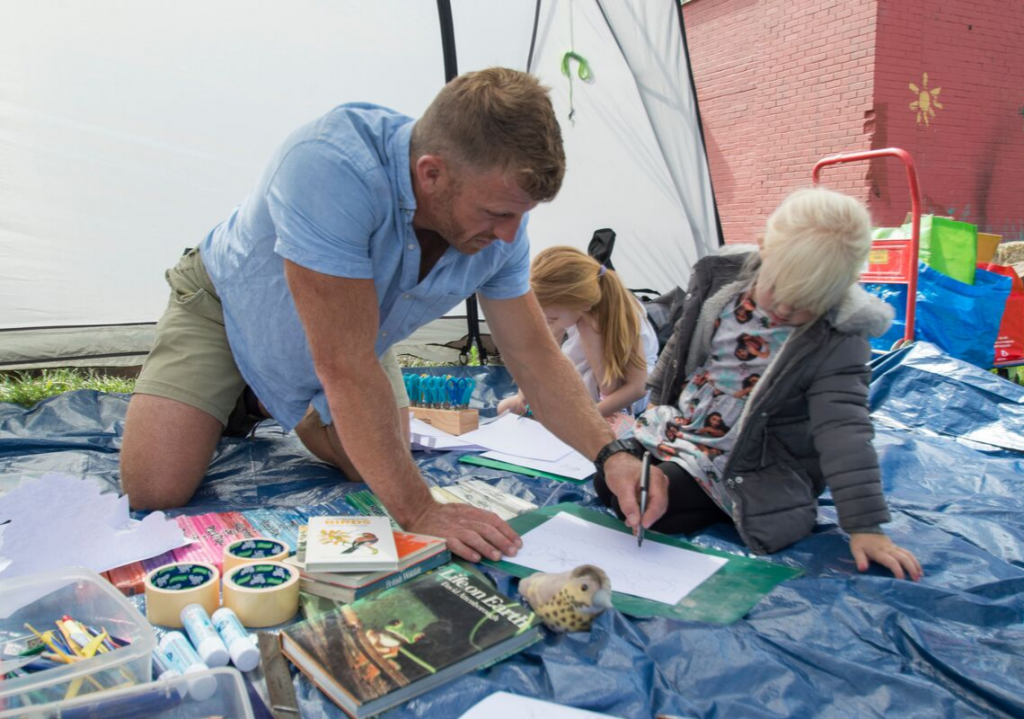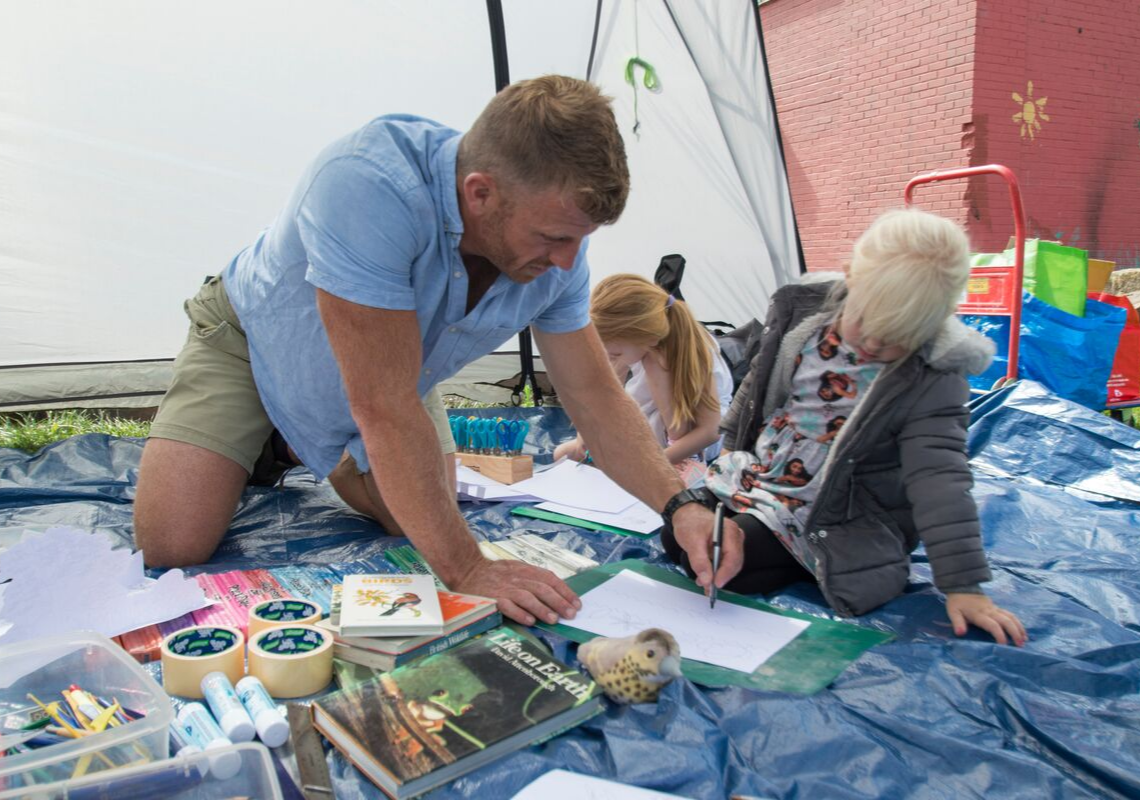 Dan Jones is a internationally recognised sculptor from Doncaster who is working with Better Place Bradford to co-design the Kettlewell Snicket regeneration in Canterbury, south Bradford. The Snicket is a popular route for families walking between Canterbury Children's Centre and The Arc Youth Club & Community Centre, but is unfortunately overgrown and not very child friendly! Dan is working with the Better Place team and the local community to create his designs, hoping to make the Snicket suitable and fun for the many 0-3 year olds that pass through with their families.
Better Place is a 3 year project being delivered in partnership between Better Start Bradford and Groundwork. This unique project is about involving local people to develop safer and healthier places for expectant parents and families with children under the age of 4, to increase their access to outdoor spaces. Better Place shows how improving and investing in key features of the local environment can have a positive impact on children's emotional health and physical fitness, setting them up for life. The project is delivered in collaboration with Bradford Council, Public Health, voluntary and community sector groups, local people and other Better Start Bradford projects.
To get the local community involved, Dan hosted some fun sculpting sessions for local children in the BD5 district of Bradford to create their own artwork for Dan to get some ideas from. The sessions were a roaring success – and most importantly, the children each had a piece of lovely artwork they could take home and show off!
We wanted to know why Dan got into sculpting, and what it was about the Better Place project that brought him over to Bradford.
All of the work will be sited around Kettlewell Snicket, so it will be walked past and enjoyed by hundreds of people every year.
Can you tell us a bit about yourself and your career so far?
"I've been making sculptures as my job since graduating from Loughborough University in 1998. I've made loads of sculptures for the Yorkshire area, and a lot of those have been made in partnership with Groundwork. I've worked throughout the UK on lots of sculpture and regeneration projects, and have also travelled around the world making stone sculptures for different cities, sculpture parks and galleries.
The most recent foreign project was in Yukuhashi City in Japan, creating a granite sculpture for the Old City, but I have also worked in Cyprus, Dubai in the UAE, and South Korea on a number of occasions. I work in stone a lot, but I also regularly use steel and wood in my outdoor sculptures. I'm currently making a 25 foot long Whale made entirely from sustainable or recycled materials, that will be illuminated and form part of a procession."
What about your work with Better Place? What is the main outcome you want from the Kettlewell Snicket project?
Recently I ran an all-day stone carving workshop, teaching people to hand carve Limestone using traditional carving tools. Each person who took part created a uniquely designed and carved stone tile to take home with them once they're complete.
I took photographs of all of the stone tiles that people carved and will take aspects of their designs to help generate new Ideas for sculptures and carving that I'm going to make for Kettlewell Snicket. We also ran a sculpture and design workshop for younger children earlier this month and ideas from that will also contribute to the design of the sculpture created for the snicket.
All of the work will be sited around Kettlewell Snicket, so it will be walked past and enjoyed by hundreds of people every year.
What are you enjoying about producing a piece of artwork that the local community can see and experience every day?
I really enjoy the challenge of making sculptures for public spaces. They need to be well made from durable materials so that they last a long time, and because the sculpture will be around for decades the design also needs to be timeless so that they can be enjoyed by numerous generations of people.
By including local people in the design of the work I hope it makes the finished sculptures more relevant to them. The finished sculptures will be in the Snicket for a long time, so it's important to me that the local community have a sense of ownership of them and that the sculptures in some way reflect them.
It was great to work creatively outside in the fresh air with local children, who focused really well for the 2 hour workshop, giving me some great ideas and material to work with in the final sculptures."
To get updates from the regeneration of Kettlewell Snicket, follow the Better Place Bradford Facebook page.
For updates from Dan Jones, visit his website here: danjonessculpture.com