Our press team loves working with journalists around the country to share compelling, unique stories. If you're a member of the media and would like to talk, please get in touch with the team.
Contact Information
Monday to Friday 10.00am – 5.00pm
E-mail: Nicholas.Ripley@groundwork.org.uk
Tel: 0300 3033 292
M: 0797 1842768
Groundwork Overview
Groundwork was founded in 1981 as a radical experiment to bring together communities, businesses and government in a joint effort to improve the quality of life and promote sustainable development in places that had become run-down and neglected.
Head Offices
North East
Unit 14 Parsons Court
Welbury Way
Aycliffe Industrial Park
Newton Aycliffe
DL5 6ZE
Yorkshire
Environment and Business Centre
Merlyn-Rees Avenue, Morley
Leeds LS27 9SL
South and North Tyneside
The Eco Centre
Windmill Way
Hebburn
NE31 1SR
What we do
We provide a range of services and a wide range of projects helping communities and individual find practical solutions to the challenges they face.
Groundwork Size
As a Northern group, between the trusts, we currently turnover nearly £20m, employ over 450 staff.
Logo For Download
New and Existing Press Release
20th April 2022 CEO Press Release: Moving on to Greener Pastures
19th April 2022 Little Terns Get a Little Help
17th November: Step Forward Tees Valley participant is runner up at Catalyst Achievement Awards
Step Forward Tees Valley participant is runner up at Catalyst Achievement Awards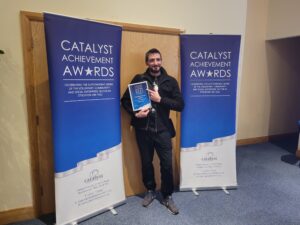 Revitalising our Estuaries responds to North East coastal and estuaries crisis by delivering a blue/green recovery
NLHF GRCF Revitalising our Estuaries 28 July 2021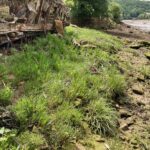 Selby Connected Programme launches Press release