Ultimate Job Satisfaction – A Kickstarter's Story
Ultimate Job Satisfaction – A Kickstarter's Story
Joining Groundwork West Midlands through the Kickstarter programme in June 2021, Jack Holmes is now a thriving full time employee and a real asset to the team. We asked him to share his story of how he managed to secure a role he's now really happy with.
How did you manage to get the Kickstarter placement?
I didn't deliberately look for a Kickstarter position. I was applying for everything that seemed of interest. I wanted a job working with the environment and I wanted to be outdoors. When I saw the role, it was local to me and fitted my interests and I thought it looked really good. Then I was lucky enough to get it.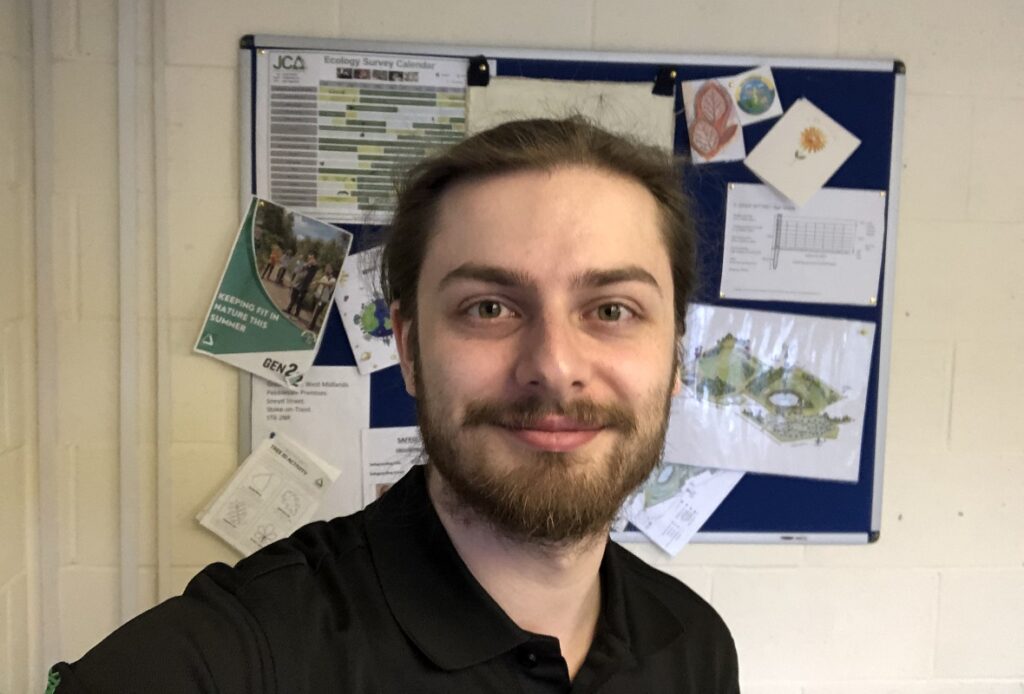 What did the role involve?
I was working as a Green Team Trainee. I was mainly working at the Silverdale Country Park in Newcastle-under-Lyme, helping with the land management and supporting volunteers. One of the highlights of the role was working alongside the volunteers. I learnt so many new skills, such as practical land management. And learning about the power tools was a lot of fun!
What challenges did you face?
I didn't expect it to be so hard physically. From repairing pot holes and foot paths to wheeling stone around, it could be quite demanding work at times. I was also at first nervous about the public facing element of the role. I didn't know what to expect. But now it's one of my favourite parts of the job.
How did you transition to full time employment?
As a Kickstarter, I tried to put myself out there as much as possible and help on as many projects as I could. It not only helped me to build relationships with more of the team, but I was also learning loads of new skills. I enjoyed it and knew it would provide the best opportunity for me to get a full time position. I liked the work and the team at Groundwork, so I didn't want to leave. Towards the end of my time as a Kickstarter, a role opened up and I didn't hesitate to take it.
What are you doing now?
In my full time role, I'm now working on the Green Doctors project. I have such a big range of things to do and I really enjoy it. We give Energy Advice Consultation, both on the phone and in peoples' homes. I like that I'm still in the sustainability area, but I am now focused on helping people more directly. On top of that, I support the team in a lot of different areas, such as admin and where projects need extra help. I think it's important to always be developing, and I get to constantly learn new things all the time.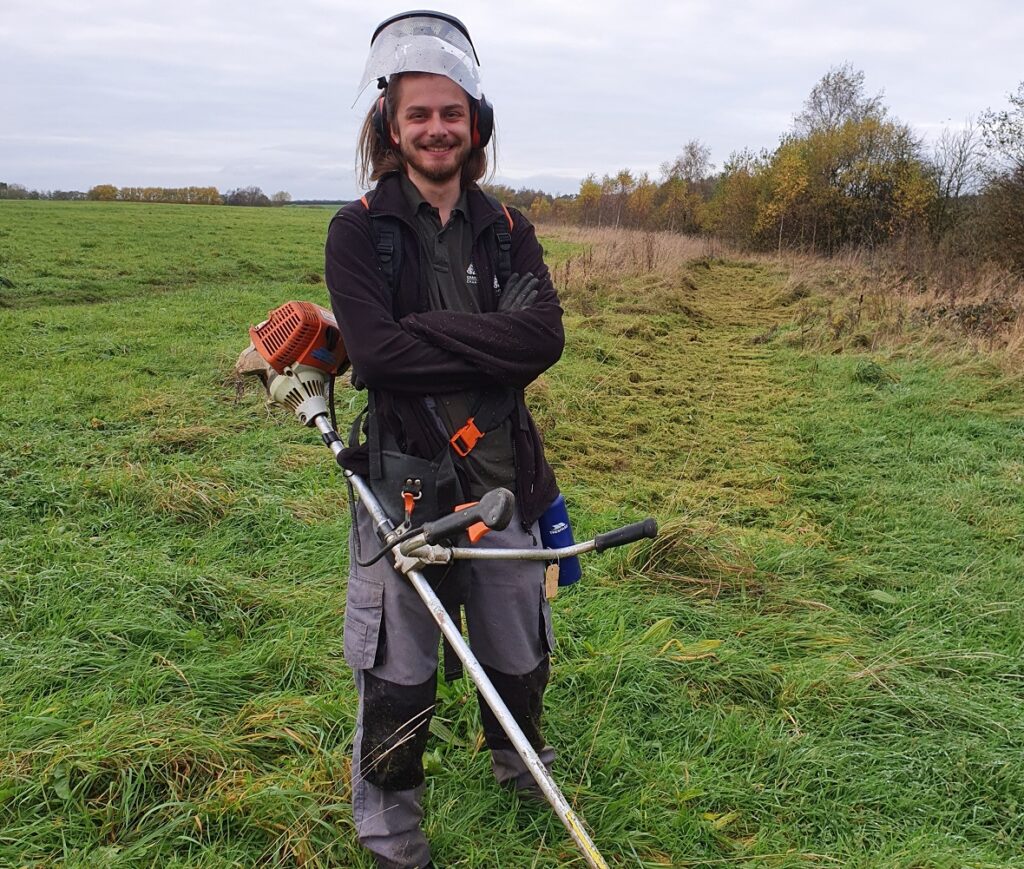 What is your favourite part of the job?
Working on the client cases is the best. We work with some people who are in pretty dire straits, and we are genuinely able to help them. You can really see the difference you're making in real time. It's very tangible. I find that incredibly rewarding.
Your family must be very proud of all you've achieved?
I honestly couldn't have done this without the support of my family. When I started I didn't have my driver's licence, and my family always gave me lifts when I needed to move around. I would say I'm lucky to have such a strong support network.
What advice would you give to other people looking for jobs?
I think the reason I love this job so much is because it fitted in with my interests. So I'd say to anyone else, work out what your core interests are and then stick to what you want. Look for the jobs that are going to suit you and get your application out there. Then make sure you follow them up with a phone call. It never hurts as it will help them to remember who you are.
Is there anything else you'd like to add?
All I can say is that I couldn't have achieved what I have without the support of my family and my co-workers. The team at Groundwork have been so patient and have offered so much advice and guidance, and they've allowed me the opportunity to show them what I can do. I'm really grateful for that.