Through the Lens of a Groundwork Employee: Aimee Brough
Through the Lens of a Groundwork Employee: Aimee Brough
As part of our rivers month, we caught up with our Partnerships Manager Aimee about what she gets up to in a typical week at Groundwork!
What is your role?
My job title is Partnerships Manager, which means a whole host of things! I sit in the Sustainable Communities team but I link into lots of areas of the trust. One of my main areas of work is to host the Irwell Catchment Partnership. Groundwork hosts a few of these partnerships across the country, and they bring key partner organisations together in the region to work on projects that improve the health of our rivers. Some of these partners are: the Environment Agency, Rivers Trusts, United Utilities, Local Authorities, other environmental charities and more.
I also work on a lot of other environmental projects, including working with farmers to test the Environment Land Management delivery for DEFRA (Department for Environment, Food and Rural Affairs) and project managing a team of advisors for GM's Green Spaces Fund. Lots of workshops, meetings, and bringing people together.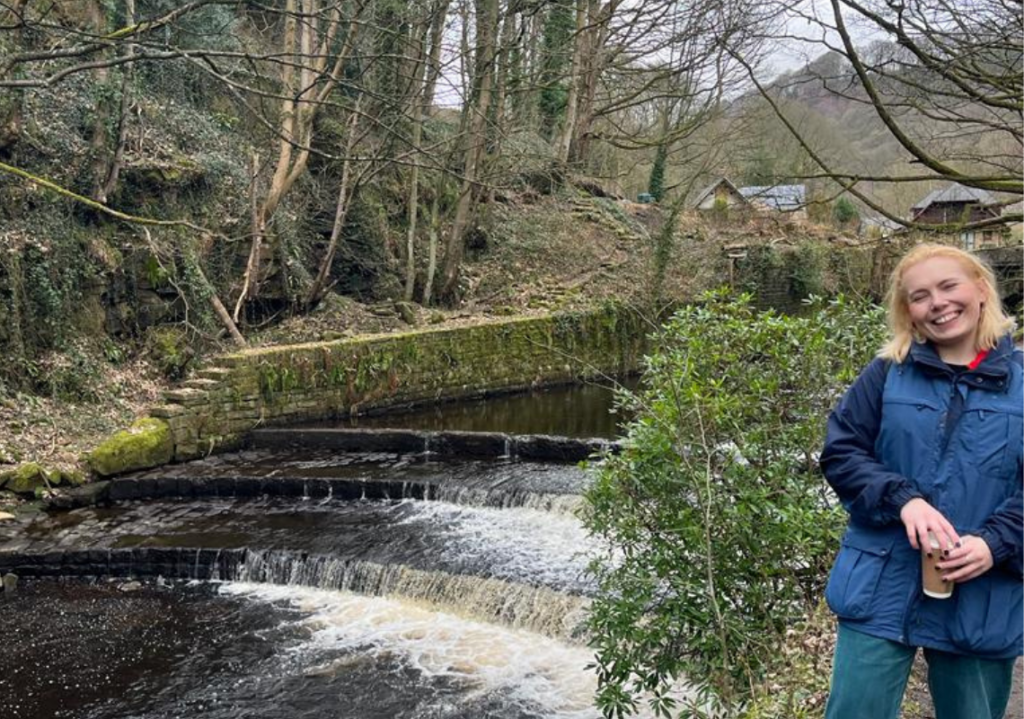 What do you get up to in a typical week?
Every week is different! Some weeks, I'll be sitting at my desk, writing reports and going over project plans. Other weeks, I'll be touring Greater Manchester, meeting with partners and attending conferences. I also organise and host a lot of workshops on a variety of topics, such as water resources in the Irwell Catchment or gathering stakeholder input on ideas for improving the Middle Brook river in Bolton.
I am very fortunate to be able to do a lot of visits around the catchment, such as learning more about a river or visiting the moors or a farm holding to scope them out for our projects. I meet a lot of people, have some really interesting conversations, and am constantly trying to learn as much as I can about the natural environment, how we can connect more people to it, and how we can all work together to improve it.

Tell us about an exciting work day you've recently had?
I recently went on a trip to Cribden Moor with colleagues working on the ELM Test & Trial farming project. Our trip included scoping out the landscape to understand its baseline and habitats so that we know what we need to work with to improve the landscape, in collaboration with landowners. I learned about peat restoration, the wonders of sphagnum moss, and the importance of engaging landowners and partners in environmental initiatives.
The initiatives that we come up with, amongst other things, will help improve river health and water quality near agricultural holdings. We almost got blown away because it was so windy, but the views are unbeatable. I then returned home to prepare for a meeting of the Green Spaces Fund Advisors and to write up the results of a recent workshop on water resources in the Irwell Catchment. There is never a dull moment!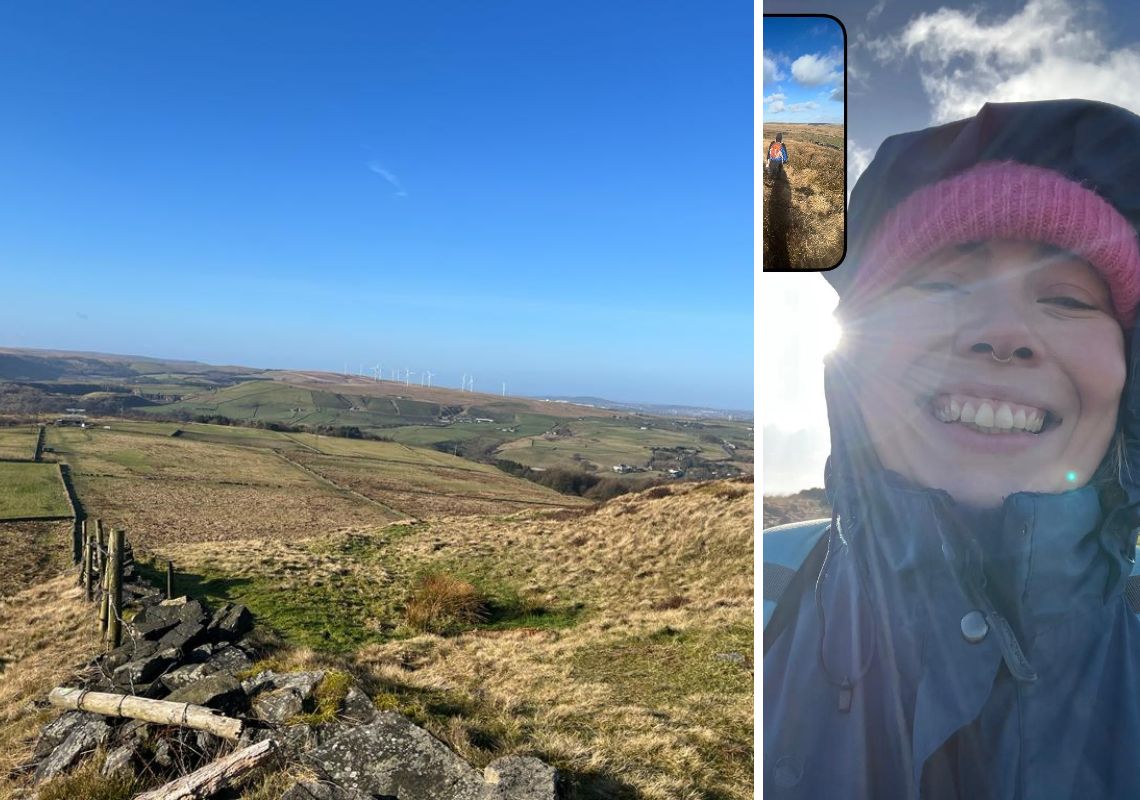 What inspires you/motivates you to do your work?
The people! I am always amazed at the amount of knowledge and passion that there is at Groundwork and in this sector. I have learnt so much since I started and everyone has been so welcoming. I am inspired by the potential to work together and make a real difference to the environment. We all have a role to play as individuals, business owners, members of the community, farmers and so on. There is a lot of determination, despite often having to work to budgets that aren't big enough, and a lot of fantastic voluntary organisations in GM that work hard to help their local river.
There is a big focus on our rivers at the moment nationally (take a look at Paul Whitehouse's BBC show on Rivers if you haven't already!), and I am motivated to bring all of the right people round the table to talk about how change can be made. Connecting more people to nature, and improving the health of our natural environment, can not only help to mitigate the impacts of climate change, but can clearly do so much for a local community and our mental and physical wellbeing. And we have so many amazing rivers in Greater Manchester like the Medlock, the Irk and the Irwell, who wouldn't want to work to help them!