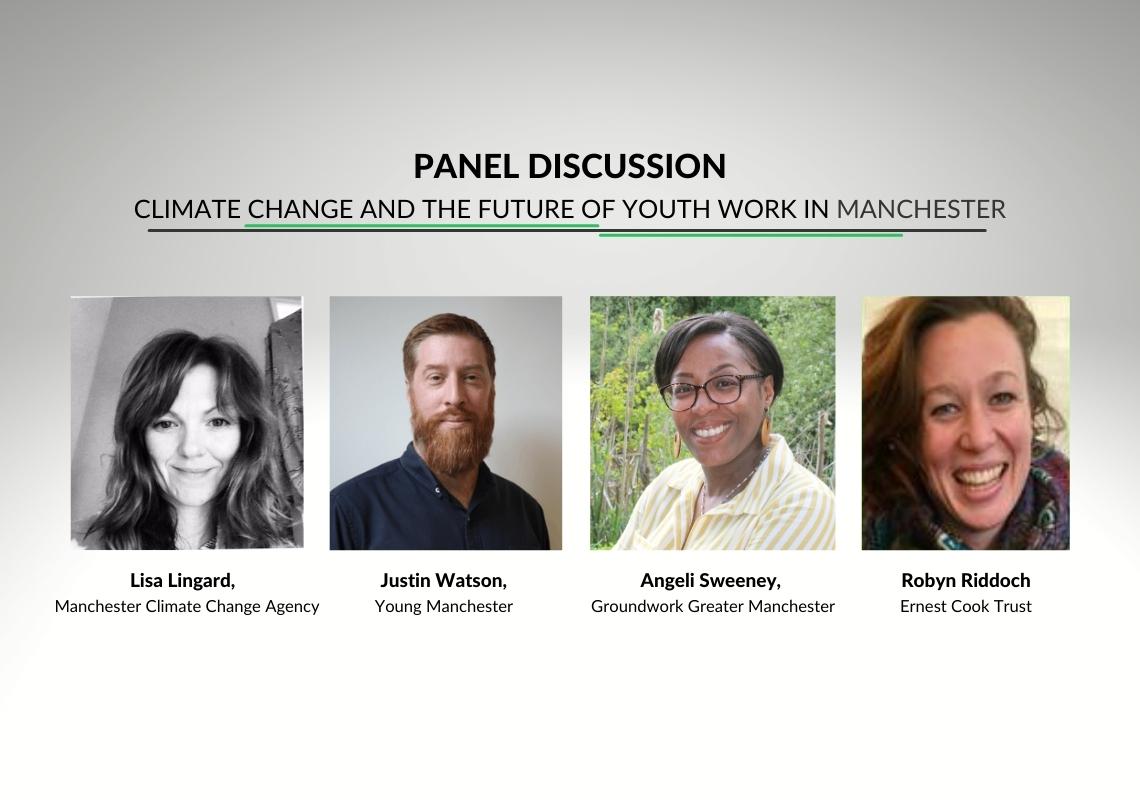 REGISTER YOUR PLACE NOW ON EVENTBRITE
21st January 2021 from 3pm
2020 has been the warmest year since records began, and climate change is accelerating to change every aspect of the city and our lives.
In this panel discussion, we want to explore the ways in which the youth sector can respond to this emergency, how climate change will affect our work in the next years and how we can incorporate climate change into the work we're already doing.
It will be focused on the following questions:
How will Climate Change affect Manchester as a city and the communities we work in?
How will Climate Change affect youth work and the lives of young people?
How is the youth sector changing in the next few years, and how can we respond to this?
Do we see a bigger shift in funding towards climate-related youth work and if so, how can we secure it and link it to work we're already doing?
Participants:
Lisa Lingard, Resident & Communities Programme Lead, Manchester Climate Change Agency
Robyn Riddoch, Project Officer, Ernest Cook Trust
Angeli Sweeney, Social Action & Senior Youth Work Lead, Groundwork Greater Manchester
Justin Watson, Director, Young Manchester
This session is part of Manchester's Strategic Youth Climate Action Network. For more information, please get in touch.
The format will be a 7min introduction from the participants + Q&A from the audience
Location: Zoom
Date: 21st of January 2021: 15-16:15h