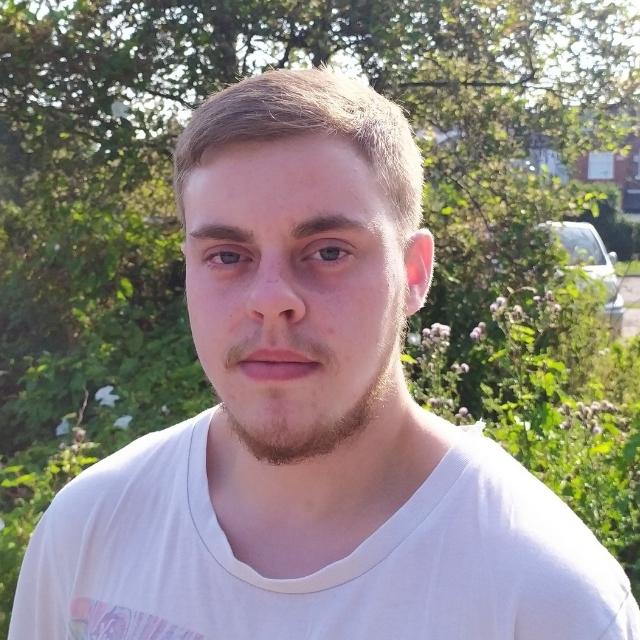 "Life doesn't stop and nor should I." ~ CJ
Background
Before becoming involved with Groundwork, CJ had been studying L3 Horticulture at college. During this time his Grandad passed away and CJ started to struggle with depression, he wasn't eating or sleeping and was struggling to keep up with college work. His college failed to support him in the way he needed and withdrew him from his studies.
---
Prince's Trust
After college CJ started the Prince's Trust Team programme at Groundwork in Ashton. Here he found the staff to be very friendly, supportive and encouraging; just the environment he needed. The Prince's Trust team helped CJ learn how to manage his feelings and work efficiently in a team. Being supported in this way helped CJ to make plan for his future again.
"I was aware of the struggles that CJ had experienced with being withdrawn from college but particularly the grief he felt losing his Grandad. I completely admired his resilience and determination. Despite his issues he was always willing to put in hard work and support his peer group on the Team programme. CJ is a polite, well mannered and hard-working young man who will be an asset to any organisation. I'm extremely proud of him." 
Chris, Prince's Trust Team Leader
---
Kickstart
After completing the Prince's Trust Team programme CJ applied for a Kickstart role as as a Community Growing Assistant with Groundwork.
The Kickstart scheme creates new jobs for 16 to 24 year olds on Universal Credit who are at risk of long term unemployment. Groundwork focuses on providing young people in Greater Manchester with entry level jobs in community and environmental work, helping them to develop the skills they need to be at the forefront of a new green economy.
CJ was successfully appointed as a Community Growing Assistant and has been busy working in the Trafford area on a variety of projects including forest school activities and supporting the delivery of growing skills training on different allotment sites as part of the Positive Pathways 'Veterans Grow Cook Eat' programme.
Being employed through the Kickstart programme has given CJ the opportunity to learn new skills whilst also applying his horticultural knowledge gained in college at work, as well as gaining additional accredited qualifications such as Level 2 Health and Safety at Work.
---