In September 2019 ten pupils from The Canterbury Centre, a Pupil Referral Unit (PRU) in Salford, began attending weekly forest school sessions at Trafford Ecology Park that would run for a full year, thanks to funding from local corporate partner, Cargill.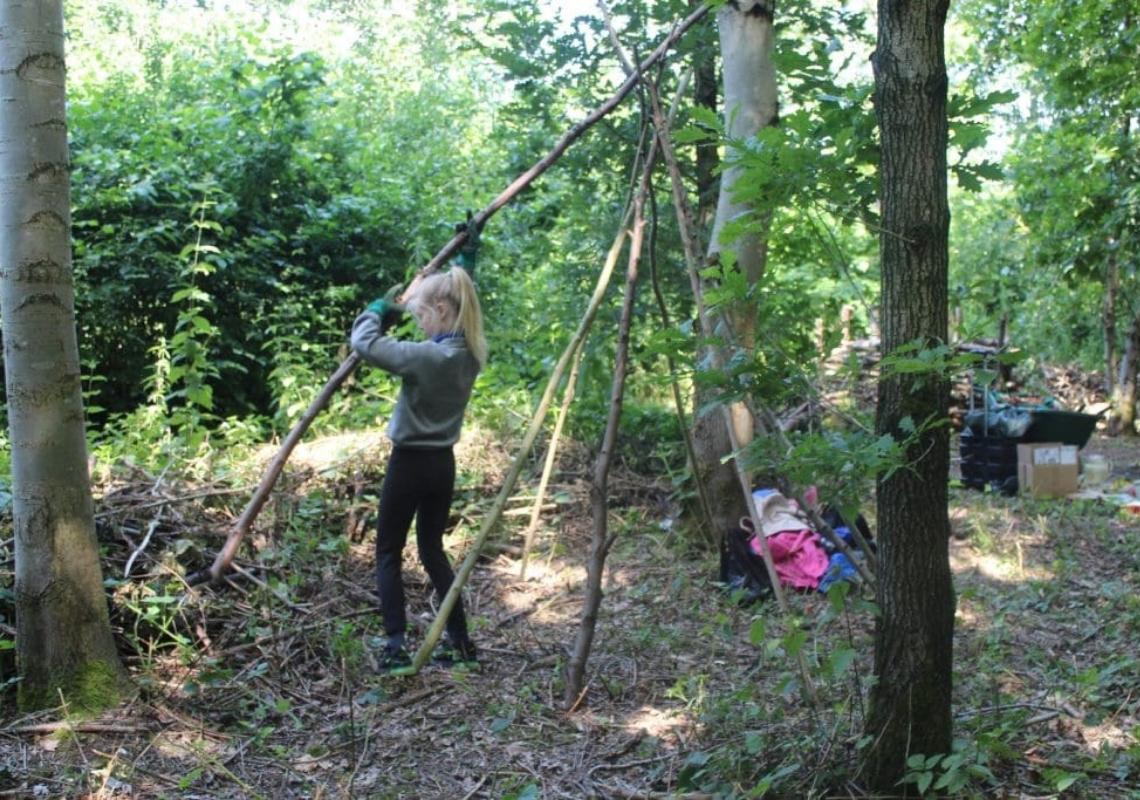 Forest School Sessions
Led by our qualified Forest School practitioners, each forest school session started with a cooking activity round the fire, providing valuable time for the group to bond outside of the typical classroom environment.
Once settled into the session the young people participated in a number of outdoor activities, which included:
Tree identification
Shelter building
Making wind chimes
Making willow and dogwood wreaths
Making a toasting fork
Cutting back the overgrown pond area
Learning about tinder and kindling for fire lighting and collecting
Learning about coppicing and using the wood to make tripods and woodland chairs.
Throughout all of these activities the young people learned valuable skills including how to work together, share and help others. Several of the participants have worked towards gaining a John Muir Award.
---
Tom's Story
One of the young people taking part in the Forest School sessions was Tom*. Tom was disengaged in almost all areas of learning in a school setting. He refused to write anything down or even go into the Maths or English rooms. He didn't like to eat in school and often went the full day without eating or drinking.
Tom behaves a lot differently at Forest School. He engages well, eats food he prepares and happily participate in group activities. Tom enjoys the freedom of the Forest School setting as he is able to move about freely if he feels he needs to do so.
*name changed to protect identity
---
We have watched the pupils from the Canterbury Centre develop new skills, cooperate, and really enjoy the forest school activities.  Moving education outside the classroom has been very beneficial especially during 'lockdown' and the associated disruption.  Thank you for enabling this.
Dennis Concannon, Teacher at the Canterbury Centre
---
Thanks to support from: