In 2018 West Gorton in Manchester became one of several demonstration projects and partnerships in cities across Europe and China that sought to embed Nature Based Solutions (NBS) in long term city planning, development and management.
The vision: to make green and blue spaces a permanent feature of all urban areas around the world, creating harmony between people, economy and the environment, for the benefit of all.
Groundwork's role in the project was to engage the local West Gorton community in realising the vision, educating them on the value of NBS and developing a space that could be enjoyed by all.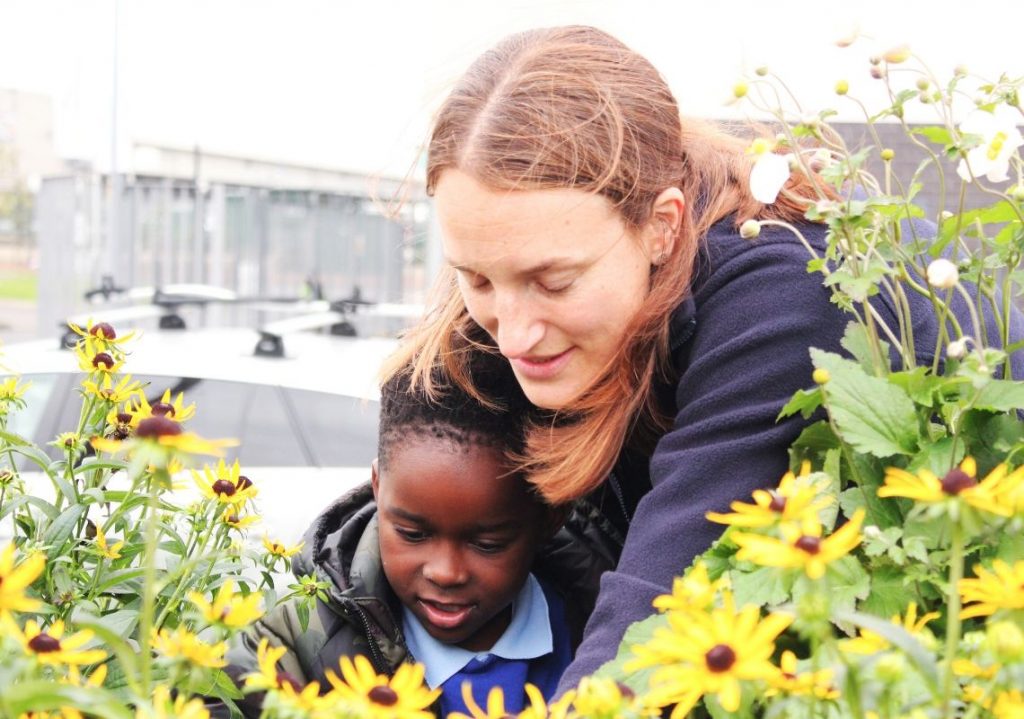 Community Engagement
Many people in West Gorton experience poverty and challenges with their health, in the Grow Green project we wanted to research how they use and value green spaces in the area and their concerns about climate change.
Through practical and accessible events and workshops our team demonstrated the value of Nature Based Solutions and increased awareness and understanding of climate change at a local level.
We undertook a range of community engagement activities in West Gorton, Manchester including:
Events and workshops at accessible locations including the local school and GP surgery.
Door knocking all houses in the area.
Electronic and hard copy questionnaires.
The insight gained from these activities influences the final green space design which was developed by BDP Architects, ensuring the local community have a strong influence in the final solutions.
---
The Results:
Data collected by the University of Manchester showcase a:
47% increase in surveyed local people using outdoor spaces more regularly
An overall 73% increase in the number of people observed using the outdoor spaces
22% increase in the proportion of non-white persons observed using the outdoor spaces
---
Thanks to funding from:
The Grow Green West Gorton project is a Horizon Europe Research and Innovation programme from the European Union which seeks to demonstrate how existing green and open spaces can be improved through Nature Based Solutions to tackle climate change, whilst also providing exciting new settings for local communities to enjoy.

Project partners: