This book has been created and curated by individuals living in London from all over the world. We were brought together by a project called Full Circle, where refugees, migrants and people born in the UK came together to share creative and cultural experiences. In its pages you will find a collection of recipes, stories and ideas from our different backgrounds to show you some traditional and not-so-traditional ways of cooking, crafting and gardening at home and in your community.
Alone or with others, let us take you on a journey from crafting homemade bird feeders, to baking Syrian dates ma'amoul (celebratory cookies) or growing your own herbs for aromatic teas.
Along with her recipe for jollof rice and plantain curry, Jessica shares her story of cooking with her mum in Nigeria:
She would be cooking and we'd be chatting whilst she'd be telling us what to do – what to put in and what not to. Especially don't put in too much salt!
For people who are new to the U.K., we hope this book can help you learn about the many different people who live here. And for people who have lived in the U.K. for a long time, we hope to show you that there is a small world of many different cultures here for you to explore.
Read and download Creating Communities here:
Download Creating Communities eBook
We have a limited number of free hard copies available for organisations who would like to incorporate the book in their own community action. If you're interested, just ask!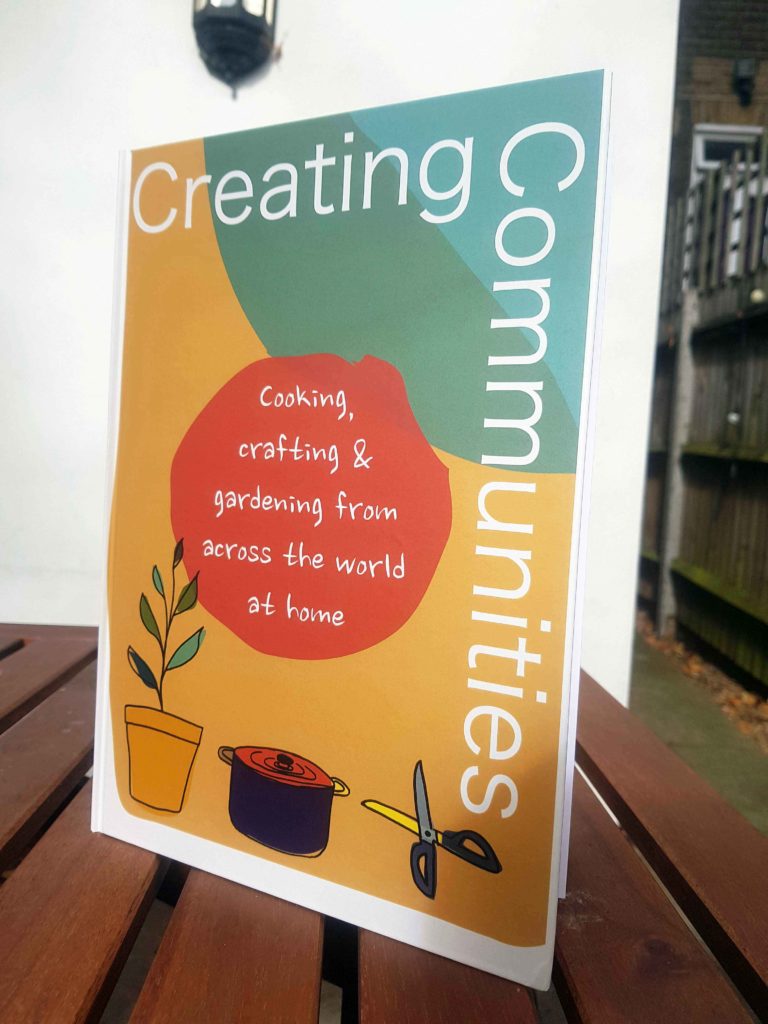 ---
Funded by the National Lottery Heritage Fund and produced by Groundwork London.

Supported by

This project is part funded by the EU Asylum, Migration and Integration Fund. Making management of migration flows more efficient across the European Union.