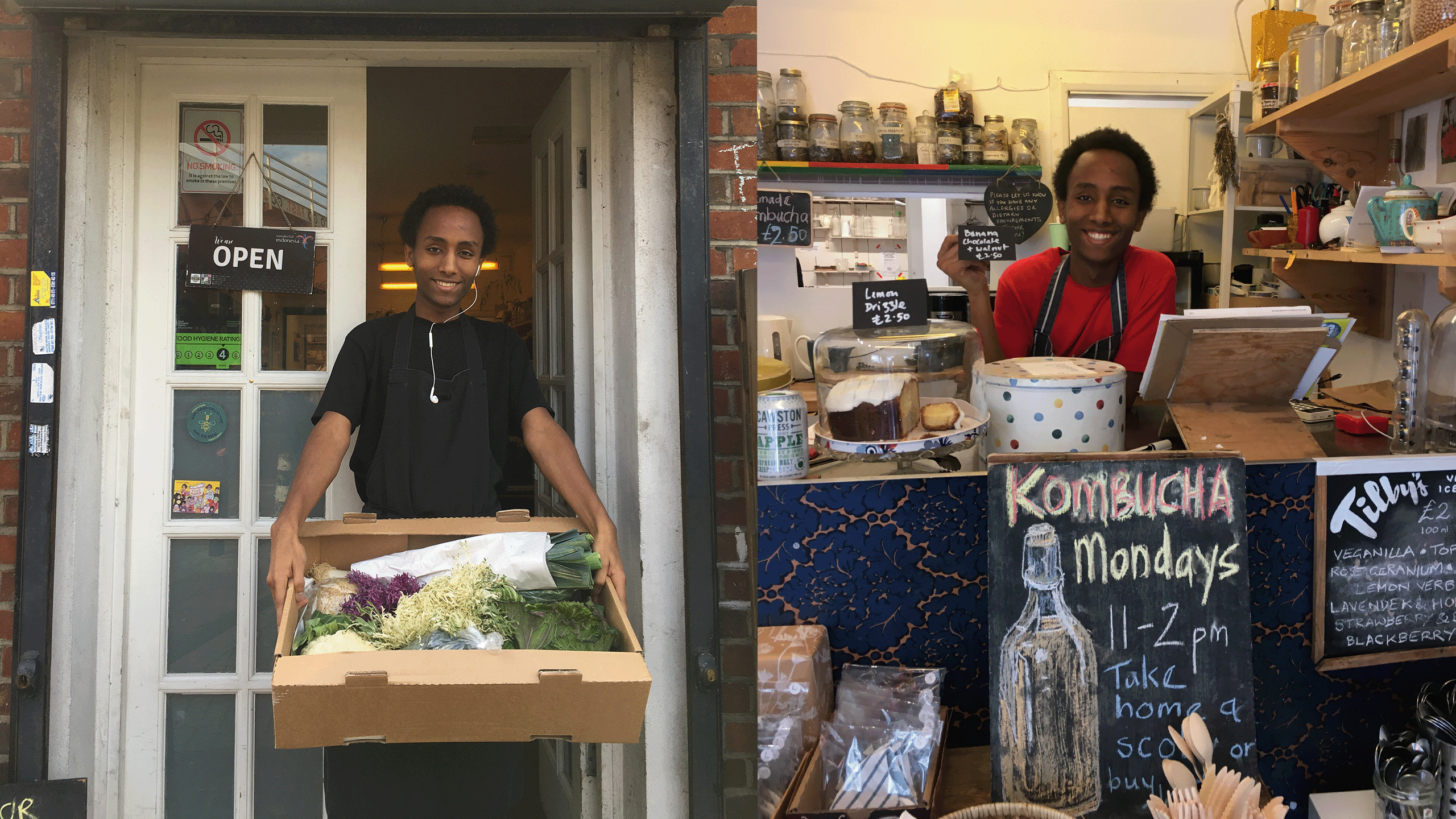 I worked at the Platform Café in Loughborough Junction as a customer assistant, and my role primarily serving customers from the local community. As a staff member, I worked hard to help the café best serve the local community, which included helping out in the kitchen with the food preparations.
Elias #OwningIt
My lack of confidence was a huge challenge at the start because my communication skills were limited, I couldn't hold a long conversation with people. My confidence grew throughout the placement and now I feel confident speaking to anyone.
Before Covid-19, the café was a socialising hub for people, but we had to adapt in order to continue serving people. We continued providing free food to the those who needed it and encouraged donations from customers.
In the beginning, I was shy and quiet and made less conversation with customers, and avoided eye contact. As time went on, I grew in confidence and started to initiate conversation, and enjoyed getting to know the people I served.
I have found my work experience to be beneficial, through interacting with my colleagues and customers, I have developed my social and customer service skills. 
In the café we were environmentally focused, for example we switched from plastic containers to paper and regularly recycled throughout the café and we encouraged our community to do the same. 
Discover more about Our Bright Future – Welcome to The Green Economy