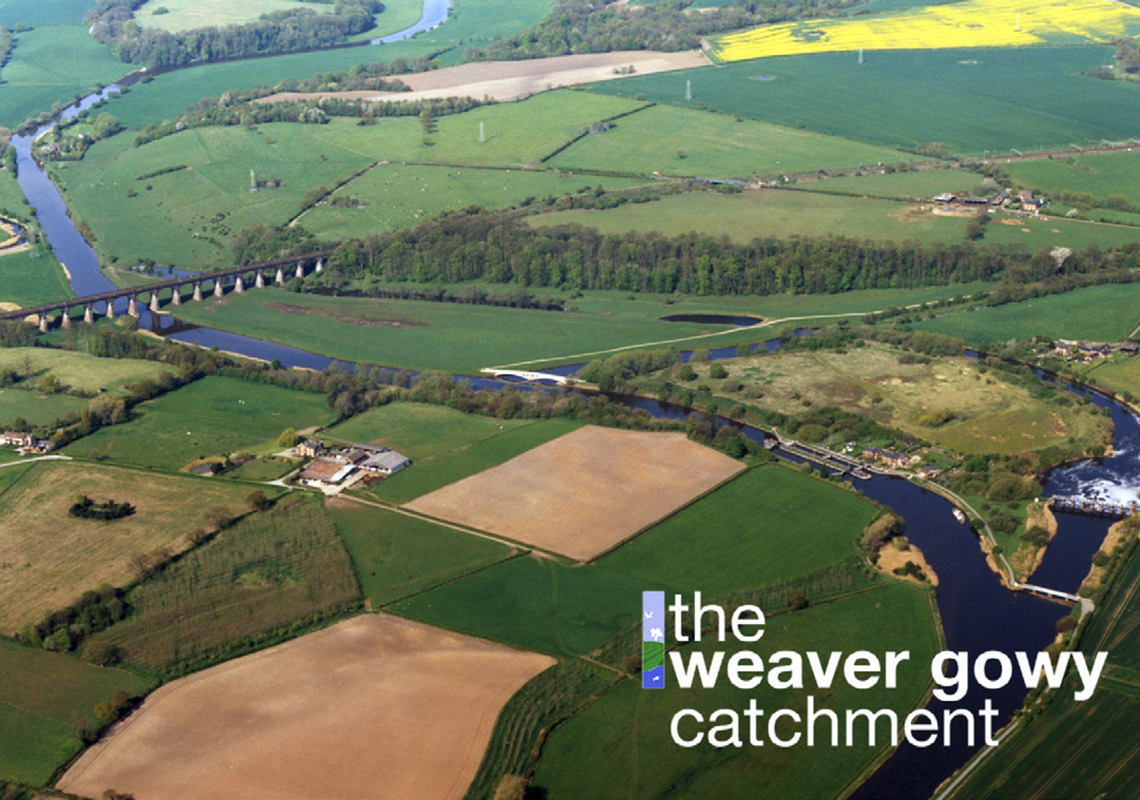 The Weaver Gowy catchment is part of the North West River Basin District and is characterised by low-lying rolling countryside and beautiful plains. However, some parts are heavily industrialised.
The River Weaver flows through dairy farmed areas of Cheshire, through Nantwich and onto Winsford where it becomes impounded and navigable, joining the Manchester Ship Canal at Runcorn. The operational catchments are the Dane, Gowy, Lower and Upper Weaver.
Our Vision
All water bodies of the Weaver Gowy catchment to be clean and healthy, supporting measurably diverse wildlife, valued by people and enabling sustainable economic growth.
Our Objectives
1: Developing a Robust Evidence Base:
We will collectively decide where and what the issues are based on the evidence available. This will enable us to identify, prioritise and address the needs of the Catchment. We will all commit to making available to this Catchment Partnership data, maps and evidence which help us to identify and deliver on the following objectives.
2: Improving Water Quality:
In line with the priorities of the Water Framework Directive to prevent the deterioration of waterbodies, move them towards good ecological status and reduce point source and urban/rural diffuse pollution. Take action towards meeting EU Water Framework Directive by 2027 and other regulatory drivers, including the revised Bathing Water Directive.
3: Managing Water Quantity:
Protect the people and wildlife that depend on the river from the influences of climate change, both floods and droughts. As a Catchment Partnership we will integrate water quality, flood risk management and habitat creation when considering interventions.
4: Engaging with Business and Communities:
Manage the river from source to sea to maximise the benefits that it brings to our economy and communities. In connecting people with their natural environment we have a priority focus on education, improving health and wellbeing, supporting communities at risk from flooding and engaging local business to use and manage water in line with Environment Agency legislation.
5: Enhancing and promoting the Natural Aspects of the Catchment.
Protecting species, improving habitats and measurably diverse biodiversity, controlling the spread of Invasive Non Native Species (INNS) in ways that are able to be managed and sustained into the future.
Catchment Partnership Action Plan
A joint action plan has been developed to deliver improvements to water quality in the catchment: Weaver Gowy Management Action Plan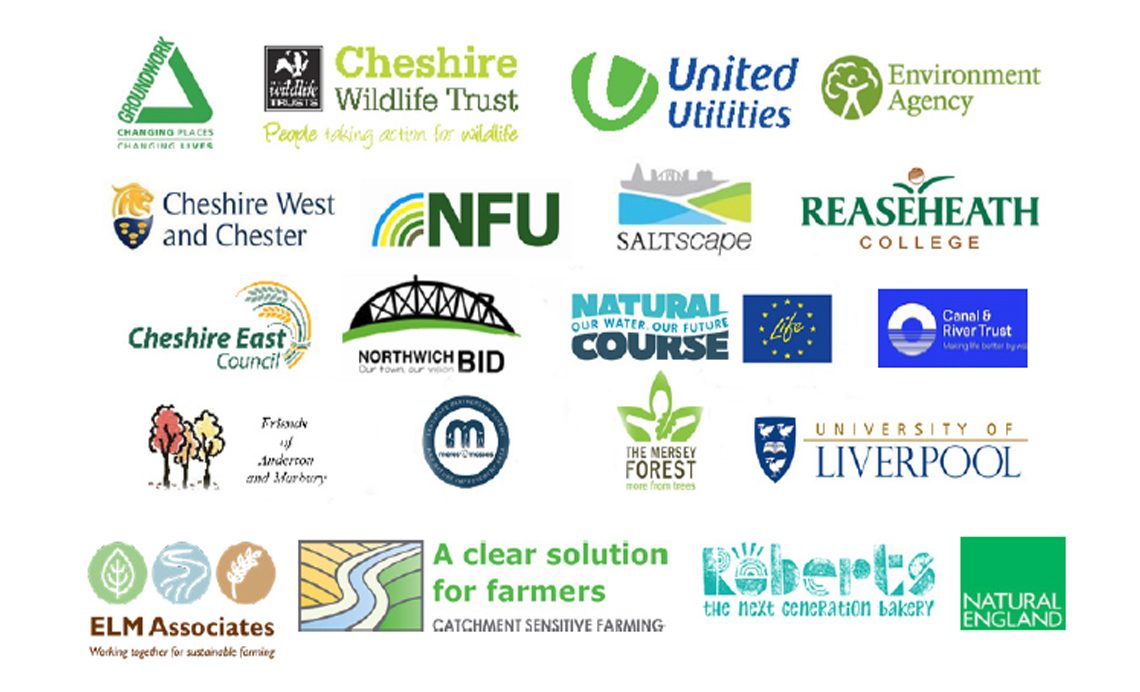 The Weaver Gowy Catchment Partnership is hosted by Groundwork Cheshire, Lancashire and Merseyside and consists of local authorities including Cheshire East and Cheshire West and Chester together with the Environment Agency, Cheshire Wildlife Trust, the National Farmers Union, United Utilities PLC, the University of Liverpool, Northwich BID, Mersey Forest and other local community support groups and volunteers.
---
Share the Story
To hear about news and updates relating to the Weaver Gowy Catchment please:
Follow us on Twitter: @WGowyRivers
Contact the Host:
The Weaver Gowy Catchment Partnership is hosted by Groundwork Cheshire, Lancashire and Merseyside.
Please contact the Weaver Gowy Catchment Host via email in the first instance: sara.clowes@groundwork.org.uk