Written by Venetia Knight, Head of Employment & Enterprise at Groundwork Greater Manchester
Skills in the green economy
As we transition to a low carbon economy, which will be needed to hit the UK's net zero goals, sustainability awareness and 'green skills' will become more and more relevant to all jobs in the labour market.
In the future, jobs in all sectors will change, some will disappear completely and demand for many existing jobs in the green economy will expand significantly. The education and training system will need to evolve and adapt over the next 10-20 years so that the UK workforce has the right set of green skills to meet these changes.
Separate to this, Groundwork has been working with people in the criminal justice system for years, ensuring they receive employment skills and advice to reduce re-offending rates and support a successful transition back into society. From a green job's perspective, we need to ensure that education and training for prisoners is also future proofed for the green skills revolution.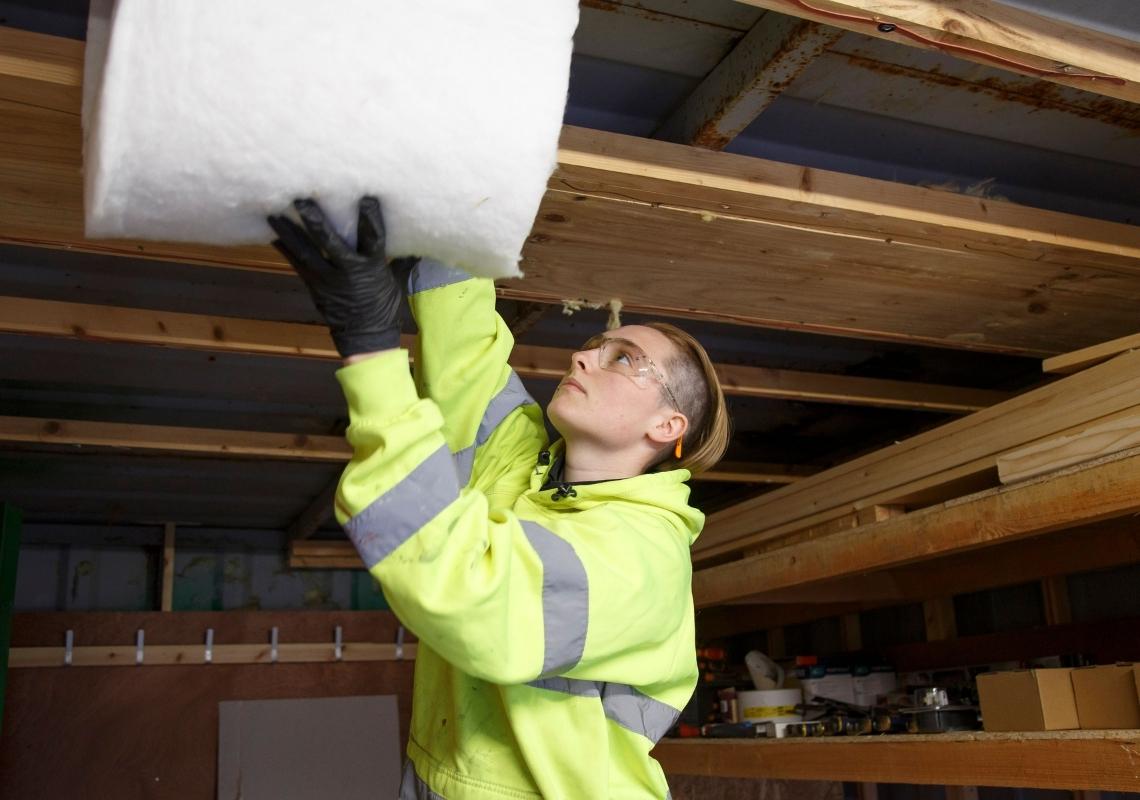 ---
Former prisoners & sustainable employment
It has long been recognised that employment and stable accommodation are two of the most important factors that will prevent prison leavers from re-offending and ultimately returning to jail.
There are lots of good examples where education, training and through the gate interventions have supported many people to secure employment and not re-offend, but the number of people working after prison is still too low.
This has been exacerbated by the pandemic, with many prison-based services, including face to face training, being put on hold for 2 years.
A recent report from the House of Commons Education Committee stated: "The proportion of former prisoners in employment one year after release is just 17%."
This highlights how education and training which supports prisoners to develop the skills and qualifications needed within the economy plus joined up through the gate support and effective engagement with employers are all critical to ensure outcomes for prison leavers, and therefore society as a whole, change.
---
Job shortages
Following Covid-19 and Brexit, we are hearing increasing reports about job shortages in certain sectors.
The construction sector in particular face on-going challenges with recruiting new people into the industry, and many employers now recognise that prisons can provide a pool of untapped talent to help them address industry skills shortage.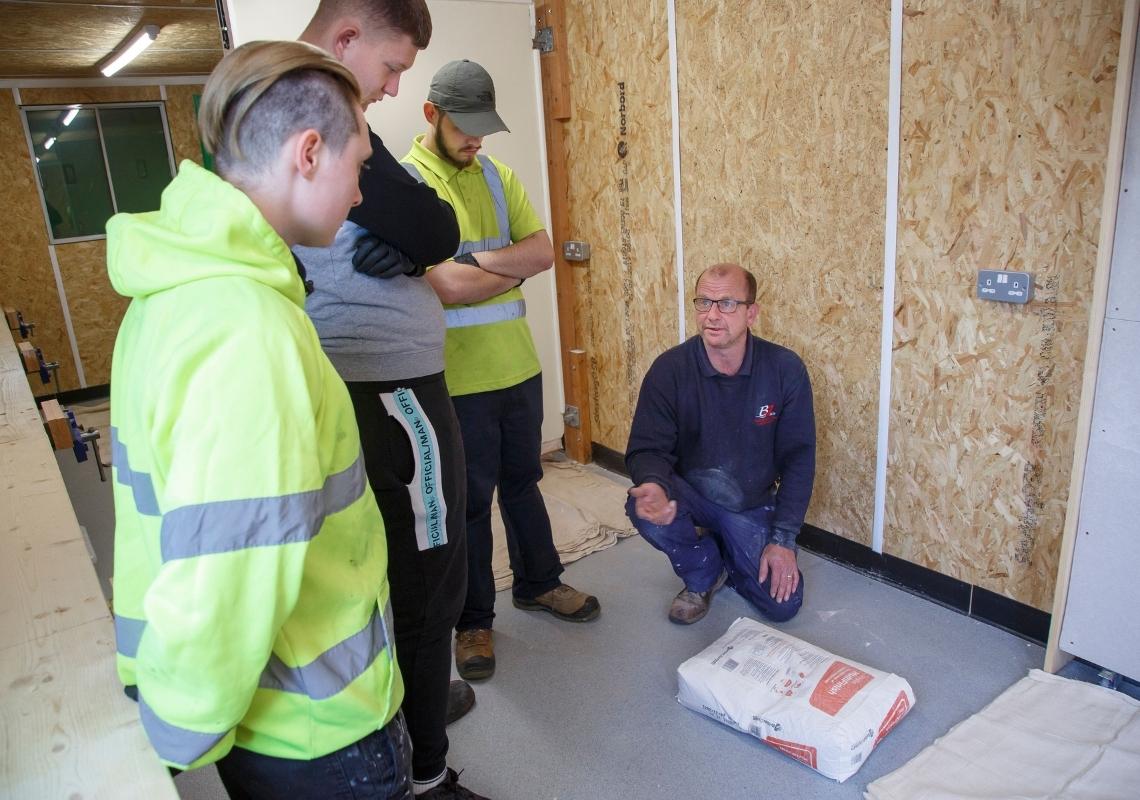 ---
Green Start
These are just some of the reasons we established Green Start. Funded by The City & Guilds Foundation 'Big Ideas Fund', this new prison education pilot programme has been developed with the support of construction sector employers, including Laing O'Rourke, and is designed to help prison residents develop the skills, knowledge, and qualifications to help them thrive in the green skills and construction job market on release from custody.
The programme is currently running from the Sodexo resettlement prison HMP Forest Bank in Salford, with the support of both the Industries and Education Teams.
The course lasts 6 weeks and is a mix of theoretical and practical work. Upon release, course graduates are then supported through the gate to secure and sustain employment.
---
Support from the construction sector
We have had a huge amount of interest from local employers in the Green Start project, who recognise the value of a training programme which can be tailored to current employer needs.
This year we have engaged with many different employers, including Balfour Beatty, Danny Sullivans and Wilmot Dixon, and arranged for them to come into the prison to deliver workshop sessions within each course, provide industry insight and advice for learners.
Employers have had the opportunity to meet learners on the course and understand what they are capable of, which has resulted in job interviews and job starts being lined up for course graduates on release from prison.
The feedback from both the prisoners taking the course, as well as visiting employers, has been incredible. The men can see that opportunities for work and a normal life after prison are real, which, crucially, provides them with hope for the future. This prospect of a different life after custody is often one which is lacking for many people involved with the criminal justice system.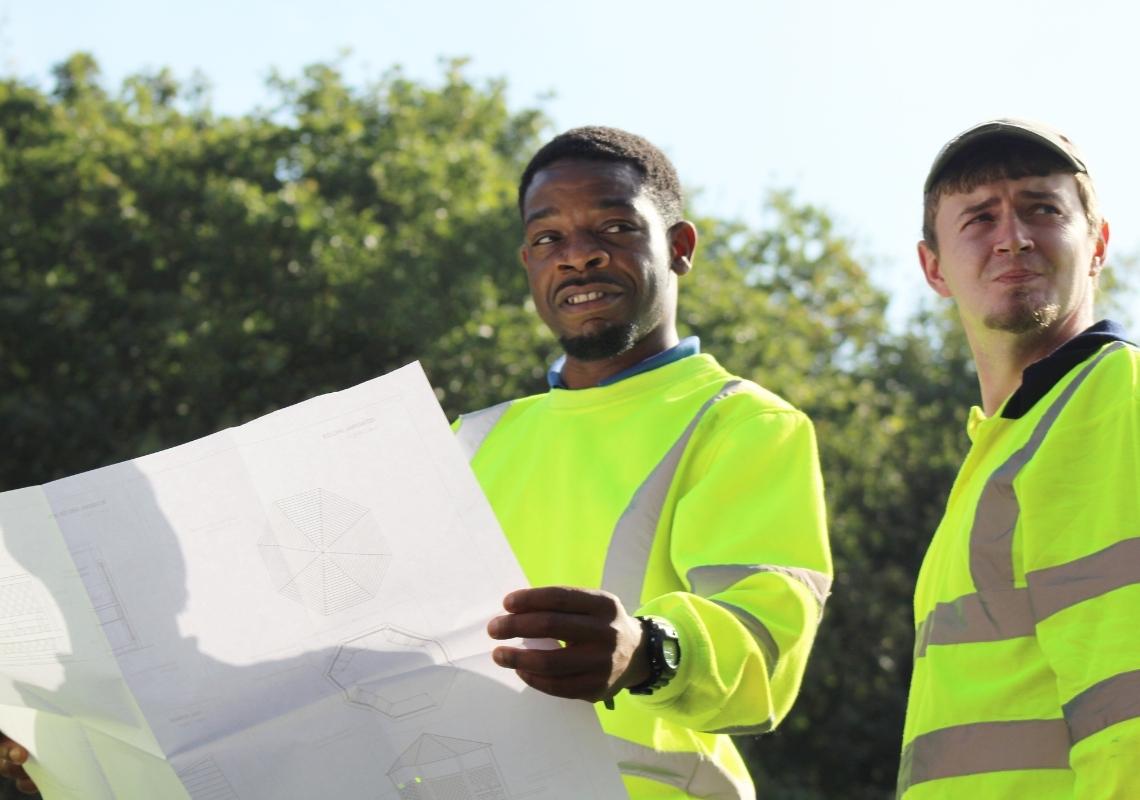 ---
The Prison Education Service – Groundwork's vision for the future
The Ministry of Justice is currently going through a market engagement process to support re-design of the Prison Education Service, prior to launch of the new education services commissioning process next year.
High quality prison education programmes which focus on ensuring prisoners access training to develop core transferable skills, as well as vocational skills that are needed within the economy, have the potential to deliver life changing outcomes for prison leavers and significantly reduce re-offending rates.
I would like to see building skills for a green economy as an important feature within prisoner education programmes going forward.
I believe that vocational skills development must be underpinned by sustainability, along with English, maths, and digital skills – and therefore encourage the Ministry of Justice to embrace this principle within prison education design.
We need to ensure that prison leavers of the future understand climate change and how different sectors are changing to support the shift to net zero. We need them to be able to develop the skills and qualifications needed by employers within the green economy so they don't get left behind in the green skills revolution.
Our vision is for a network of green skills training hubs within the prison education system, which Groundwork will be equipped to support.
---
If you work in the construction sector and would like to find out more about the Green Start programme, please get in touch.