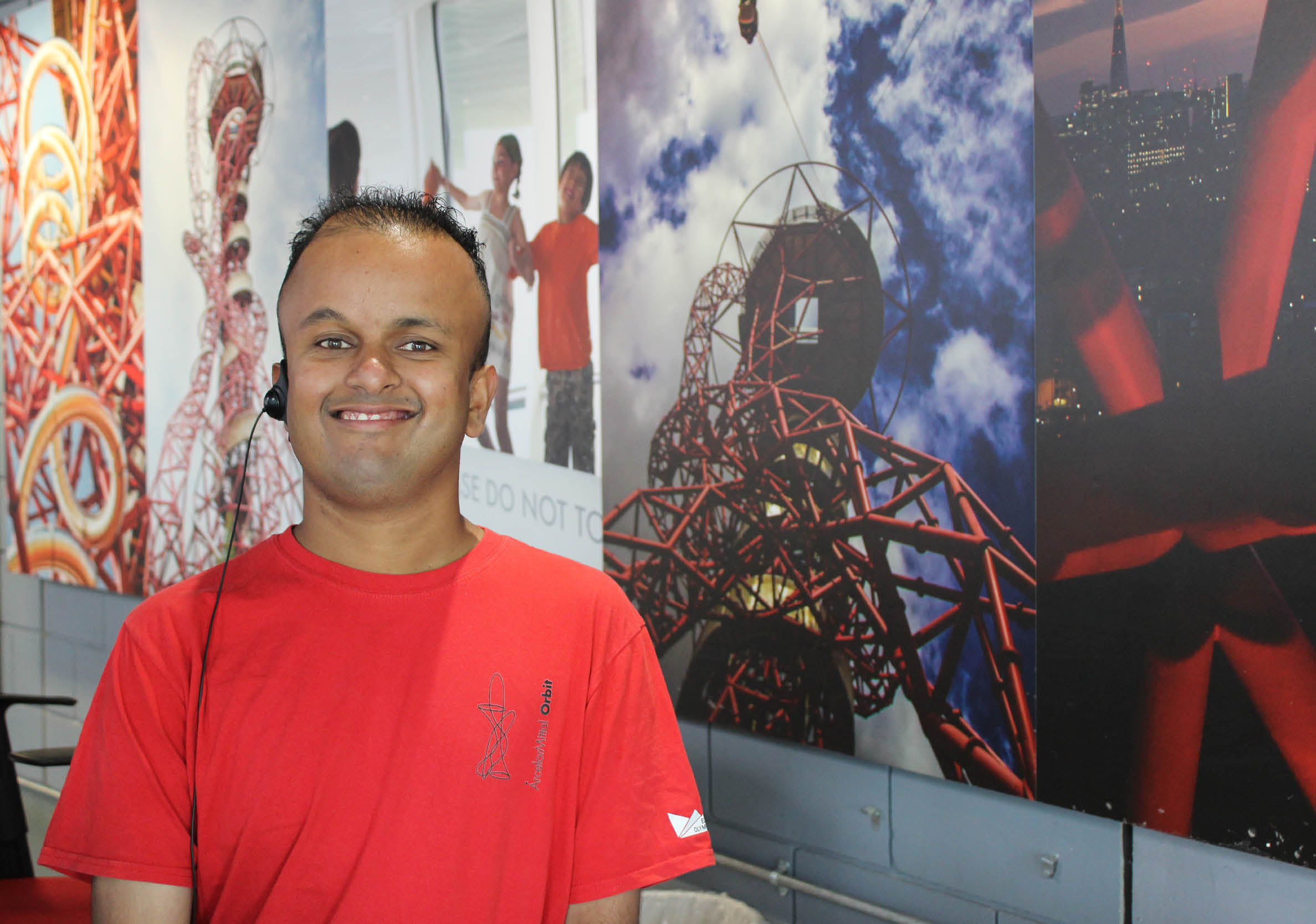 The transition into paid employment for the first time has made a huge difference to Mat whose responsibilities include operating the ticket barrier at the ArcelorMittal Orbit at the Queen Elizabeth Olympic Park and greeting customer.
It's a big change in my life, I was dying to have a look at it and this is what I came for, I've nailed it!
Mat had previously undertaken multiple volunteer roles and impressed ENGIE's management with his understanding of quality customer service. The ACE program supported Mat through every stage of the recruitment process. An ACE employment advisor helped identify his skills, prepared him for his work taster and reassured him who is point of contact would be once his employment began.
Three months in and Mat has integrated well, continuing to be a huge asset to his team at the busy attraction. Remaining cool under pressure, he has surpassed expectations being the first impression for the attraction and delivering stellar customer service to thousands of visitors.
Mat shows excellent customer service skills and confidently greets and interacts with a large volume of visitor footfall. Ever ready to lend a hand, Mat has no difficulty working independently or jumping in to assist a colleague when needed. He is absolutely a pleasure to work with!

The ACE project is a building Better Better Opportunities project. Building Better Opportunities brings together funding from the National Lottery Community Fund and the European Social Fund (ESF) to help tackle poverty and promote social inclusion across England.