Exercise in Nature
Green Gym is an enjoyable, free outdoor session offered across South Tyneside transforming local green spaces. Supported by trained leaders, the inclusive activities range from light to vigorous gardening or conservation work, giving participants the chance to learn new skills and meet like-minded individuals.
---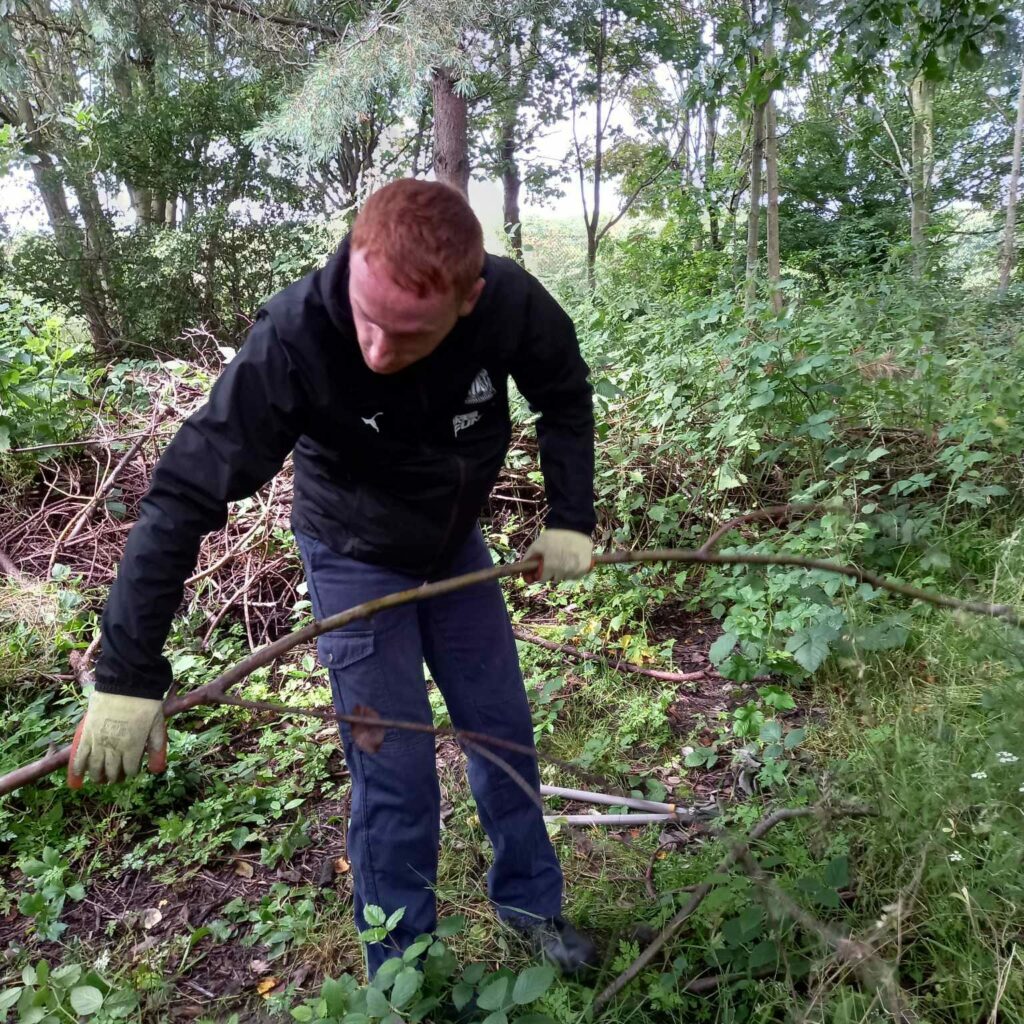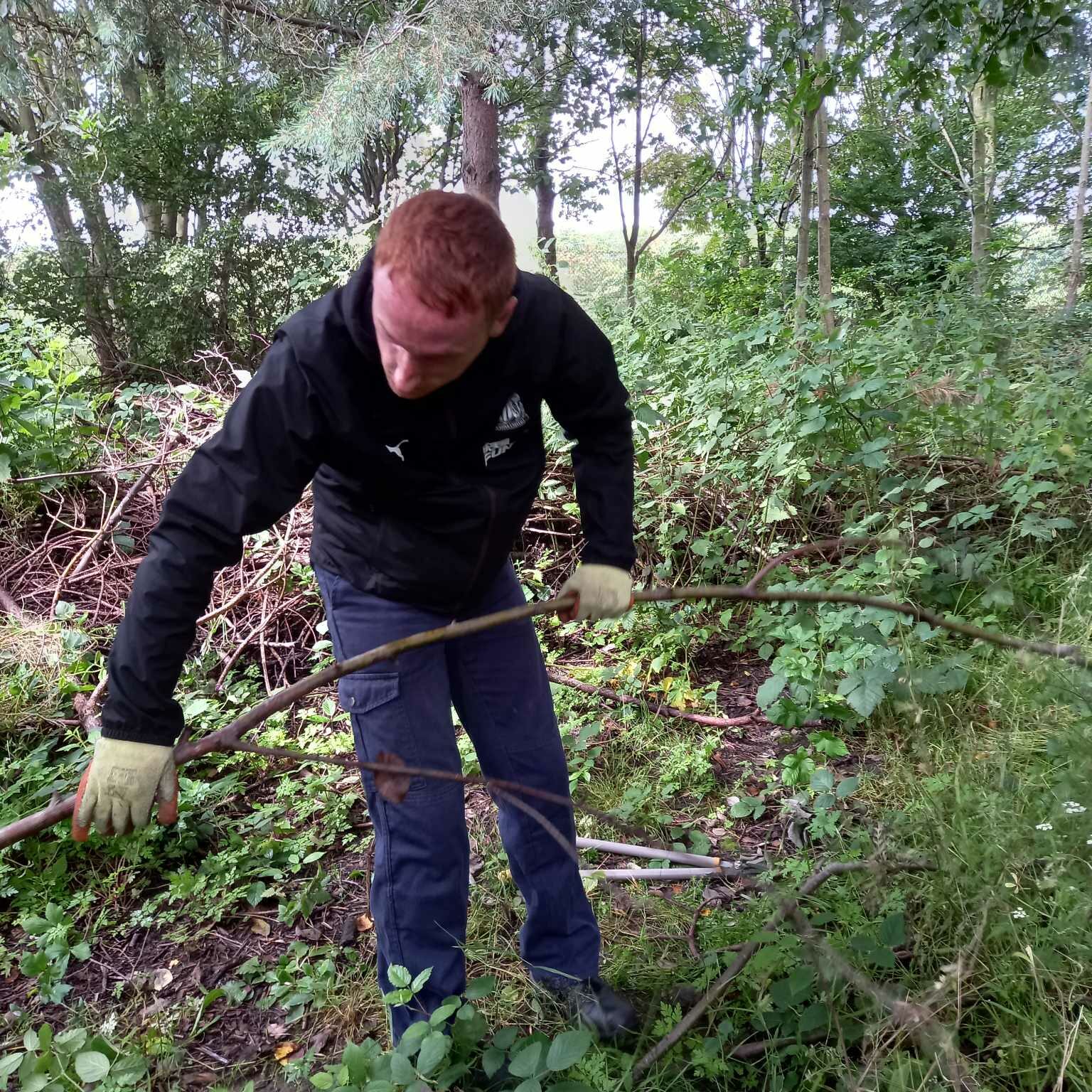 Green Gym
Our weekly Green Gym sessions are usually between 2 and 4 hours' long and give participants the opportunity to join like-minded volunteers in planting trees, growing food, creating wildflower meadows, managing woodland, and much more – all with the guidance of a highly trained Green Gym project leader. So, you can be confident you're joining a safe and welcoming project.
Get in touch to join Green Gym near you.
---
Benefit of Green Exercise
Active participation in Green Gym sessions not only provides benefit for you, but also your community and the natural environment: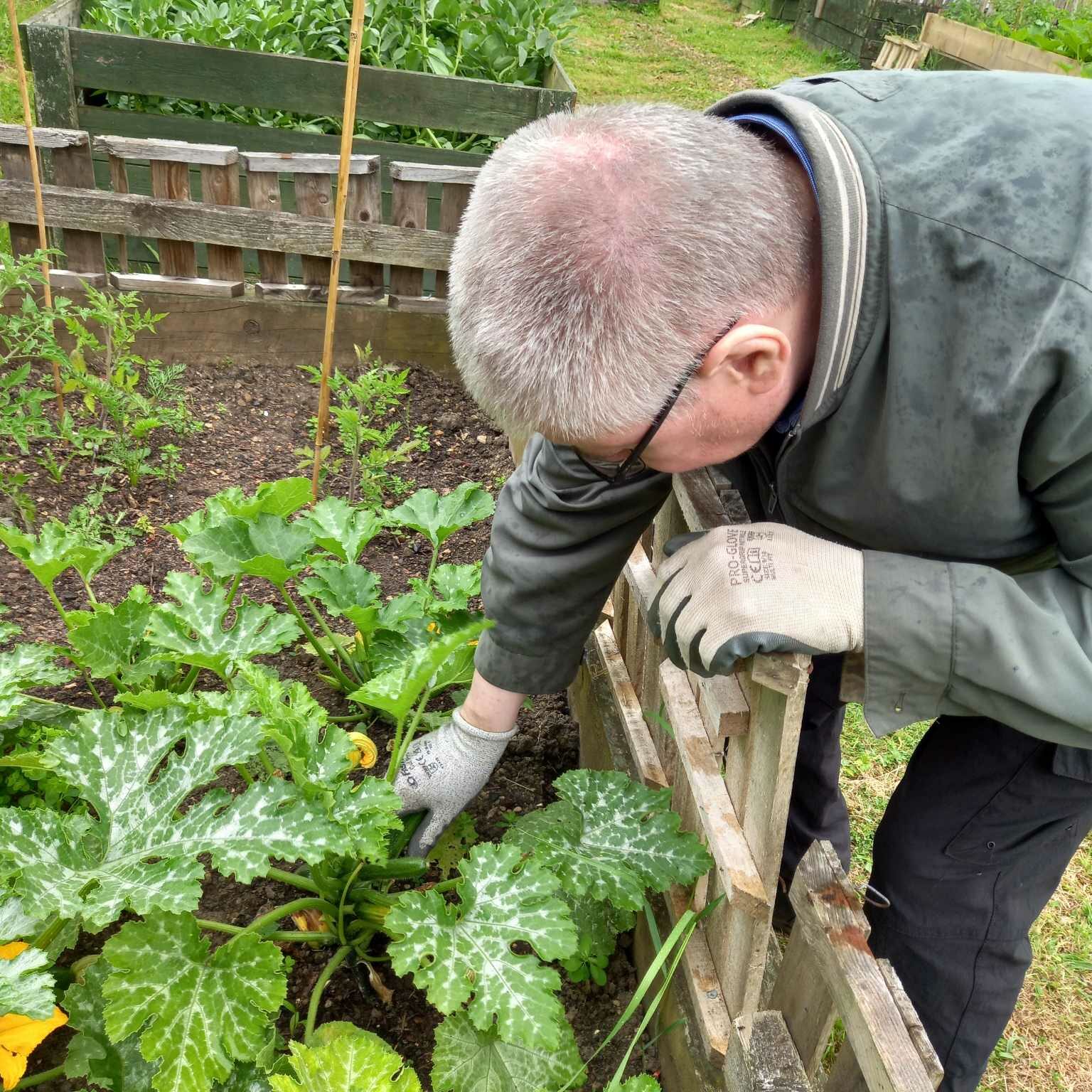 Get Outdoors: being surrounded by greenery has been shown to improve overall mental health and reduce heart rates.
Get Active: Conservation work or gardening is a great low impact way to exercise your whole body.
Meet Local People: Our Green Gym participants love meeting new people, so no need to be shy, enjoy coming together to form a team!
Learn New Skills: From tool use and plant ID to group leadership, there is something for everyone.
Make a Difference: All sessions improve a local green space for people and wildlife.
---
Green Gym near me
Green Gym sessions take place every week at various nature sites and parks across South Tyneside. New members of all ages and abilities are welcome. No experience necessary, tools and equipment provided, simply turn up and get stuck in!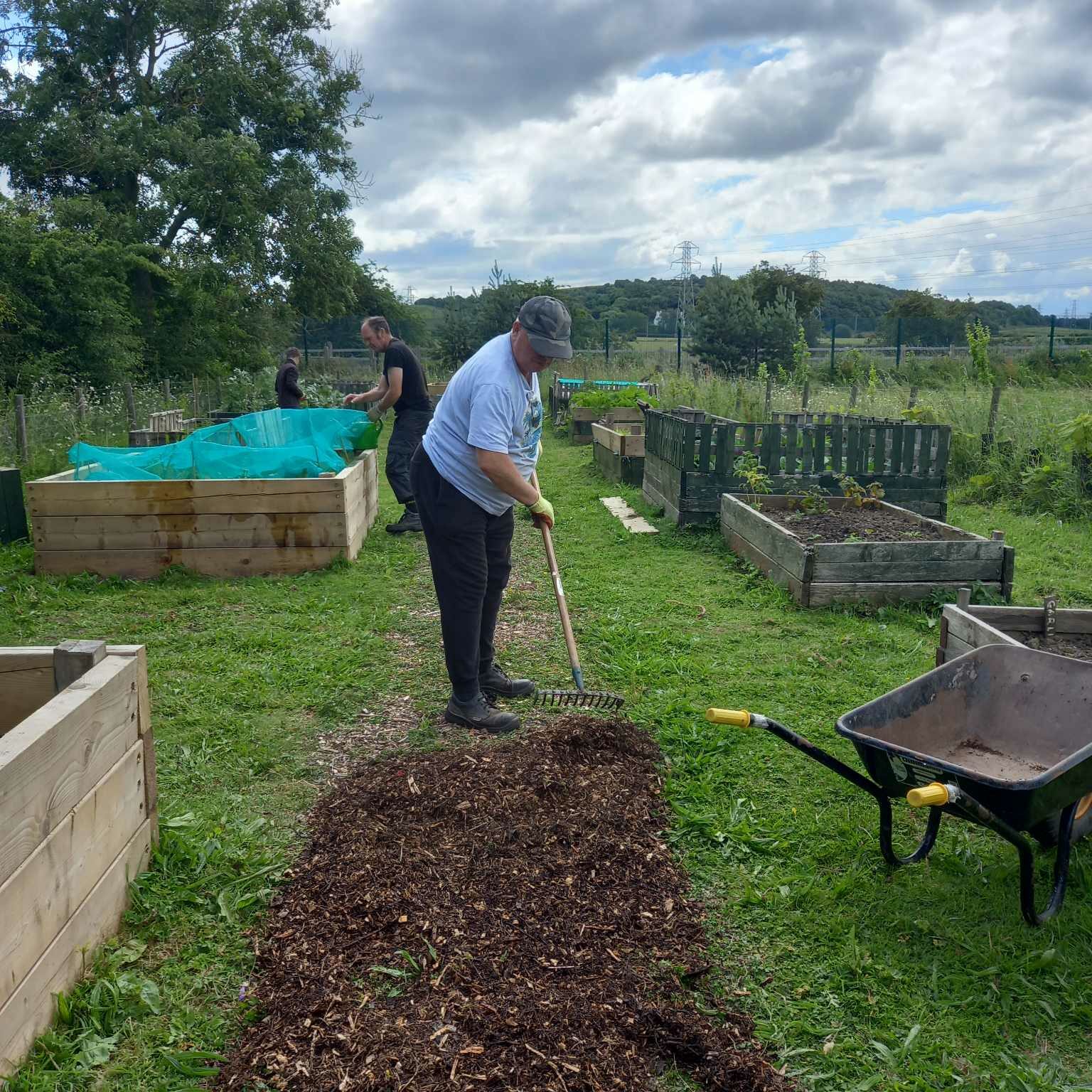 Green Gym Timetable
MONDAY: West Park, South Shields
TIME: 10:00am – 12.00pm
TUESDAY: West Boldon Lodge, near Boldon Business Park
TIME: 10:00am – 12:00pm
WEDNESDAY: Jarrow Hall, Jarrow
TIME: 1:00pm – 3:00pm
FRIDAY: Monkton Community Woodland
TIME: 10:00am – 12:00pm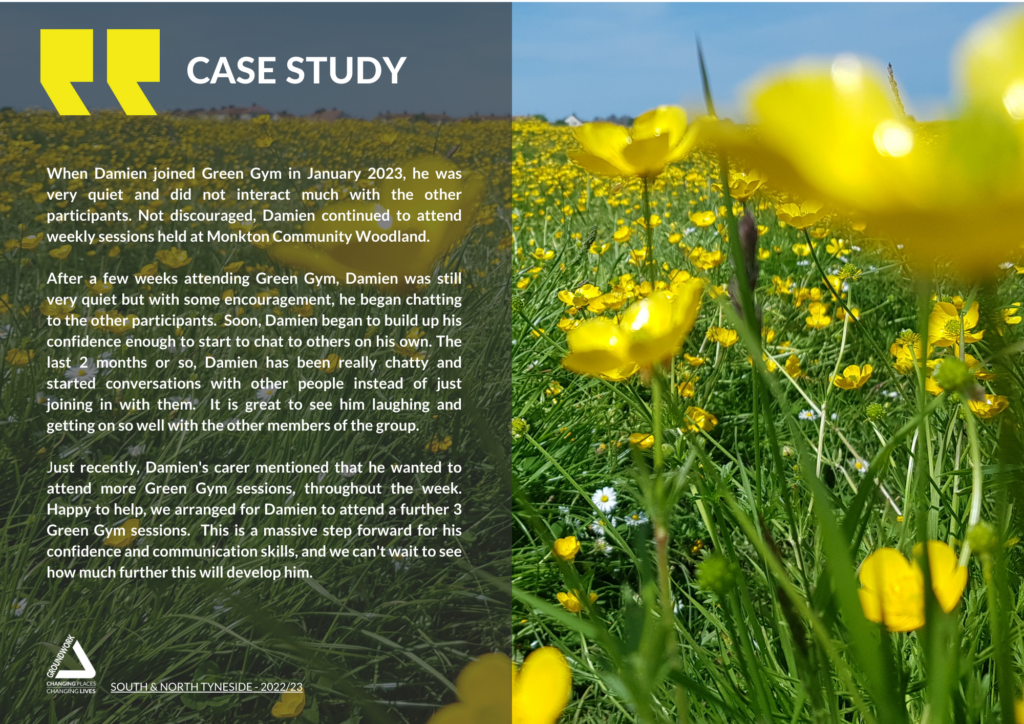 Health Walks
Our weekly Health Walks are an enjoyable way to get some fresh air and exercise in the company of like-minded people. Our Walk Leaders are trained and experienced in different walking exercises and can help you find the right mode for you, whether that's a power walk along the beach or a gentle stroll through the park.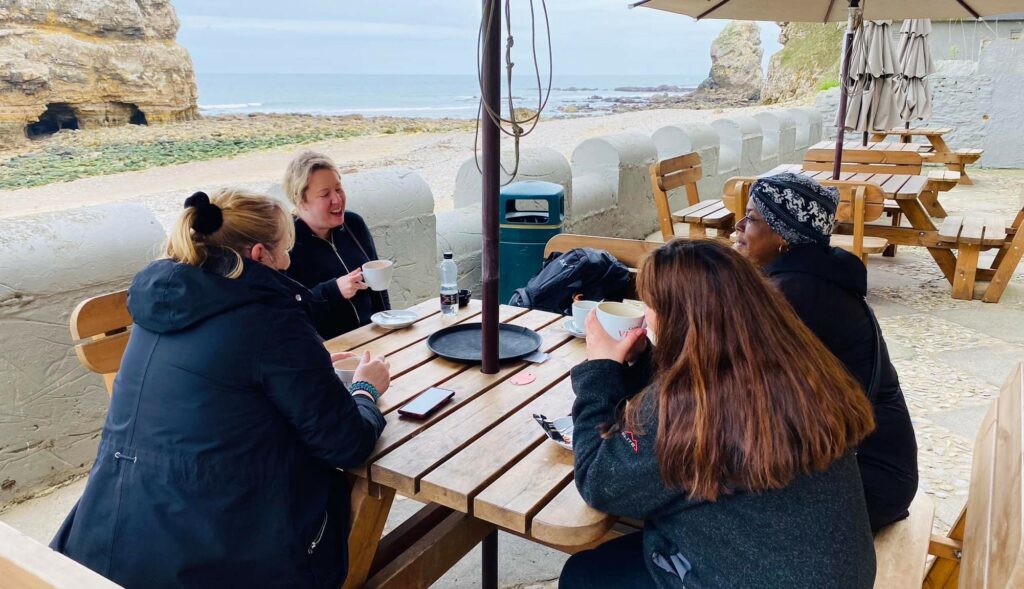 Benefits of Health Walks
Our Health Walks take place every week across South and North Tyneside, visiting places such as our beautiful National Trust coast line and various heritage trails throughout Newcastle city centre.
There are numerous benefits you can gain from taking a healthy walk outdoors. They include;
Boosting your immunity
Increase muscle strength and endurance
Lowers blood pressure
Increases heart health
Reduces stroke risk in women
Helps weight loss
Delays ageing and reduces the risk of Dementia
Improves mood
Improves balance
Strengthens bones
Reduces sugar cravings
Increases lung capacity
Improves varicose veins
Reduces chronic pain
---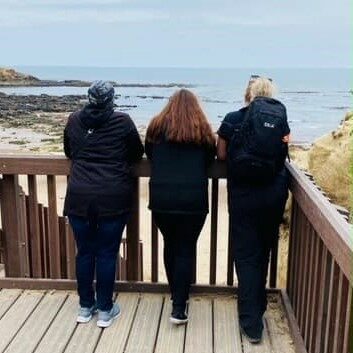 Become a Health Walk leader
We are always looking for motivated people to get involved and support with our community projects. If you can see yourself leading a walking group, then please get in touch to register your interest, we will provide all necessary training and qualifications.
---